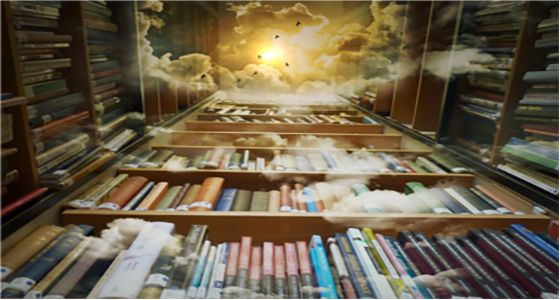 Vom Suchen, Verstehen und Teilen… Wissen in der Fantastik
6. Jahrestagung der Gesellschaft für Fantastikforschung
24. – 27. September 2015 | Neue Aula | Tübingen
Unter dem Titel "Vom Suchen, Verstehen und Teilen… Wissen in der Fantastik." wird vom 24. bis 27. September 2015 in der Neuen Aula der Eberhard Karls Universität Tübingen die nunmehr 6. Jahrestagung der Gesellschaft für Fantastikforschung stattfinden.
Die diesjährige Tagung ist eine Kooperation der GfF mit dem Institut für Medienwissenschaft der Universität Tübingen und dem dort ansässigen Zentrum für Animationsforschung. Die sechste Jahrestagung möchte sich aus interdisziplinärer Perspektive der vielfältigen Funktion und Bedeutung des Wissens in der Fantastik widmen.
Das Programm startet am 24. September 2015 um 14 Uhr mit der Begrüßung durch Dr. Meike Uhrig, Koordinatorin des Zentrums für Animationsforschung der Universität Tübingen, und Dr. Lars Schmeink, Vorsitzender der Gesellschaft für Fantastikforschung und endet am 27. September 2015 gegen 16 Uhr.
Neben Beiträgen aus verschiedensten Feldern der Fantastikforschung konnten wir Jeffrey Weinstock und Steffen Hantke als Keynote Sprecher gewinnen.
Professor Dr. Jeffrey Weinstock ist Professor am English Department der Central Michigan University, Mt. Pleasant USA, Autor und weltweit einer der führenden Experten im Bereich Gothic-Forschung. Mit seinem Vortrag über "Epistemic Thinking, Weird Fiction, and Lovecraft's Blasphemous Knowledge" gibt er auf der Jahrestagung in seiner Keynote einen Einblick in seine vielfach ausgezeichnete Forschung, die neben Gothic unter anderem auch Cultural Studies, Ansätze zu Popkultur sowie amerikanische Literatur umfasst.
Professor Dr. Steffen Hantke ist Professor am American Studies Department der Sogang University in Seoul, Südkorea und einschlägiger Experte im Bereich des Science-Fiction- und Horrorfilms. Unter seinen Veröffentlichungen finden sich Standardwerke der Fantastikforschung. In seinem Vortrag mit dem Titel "Everything You Always Wanted to Know About the Bomb and Never Dared to Ask: Learning about the Bomb from 1950s Horror and Science Fiction Films" wird er sich mit den reziproken Einflüssen von Fiktion und Weltgeschichte befassen.
Im Rahmenprogramm wird uns Martin Wambsganß mit seiner Truppe musikalisch in fantastische Stimmung bringen und Daniel Illger stellt seinen neuen Roman "Skargat" (erschienen bei Klett-Cotta) vor. Das Kino Arsenal wird in einem GfF-Special "Die Abenteuer des Prinzen Achmed" (Reiniger 1926) für uns zeigen. Ergänzt wird dieser Rahmenprogrammpunkt durch einen Besuch der Lotte-Reiniger-Ausstellung (einer Pionierin des fantastischen Films) im Stadtmuseum Tübingen.