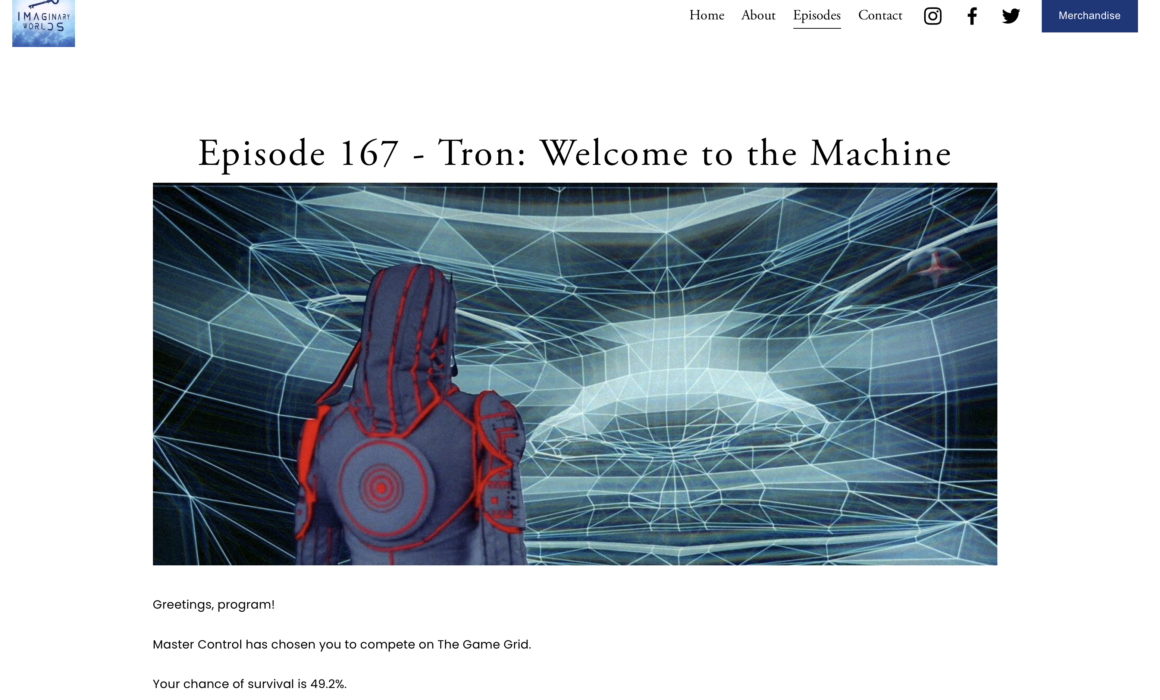 Greetings, program!
Master Control has chosen you to compete on The Game Grid.
Your chance of survival is 49.2%.
End of line.
Weiterlesen
---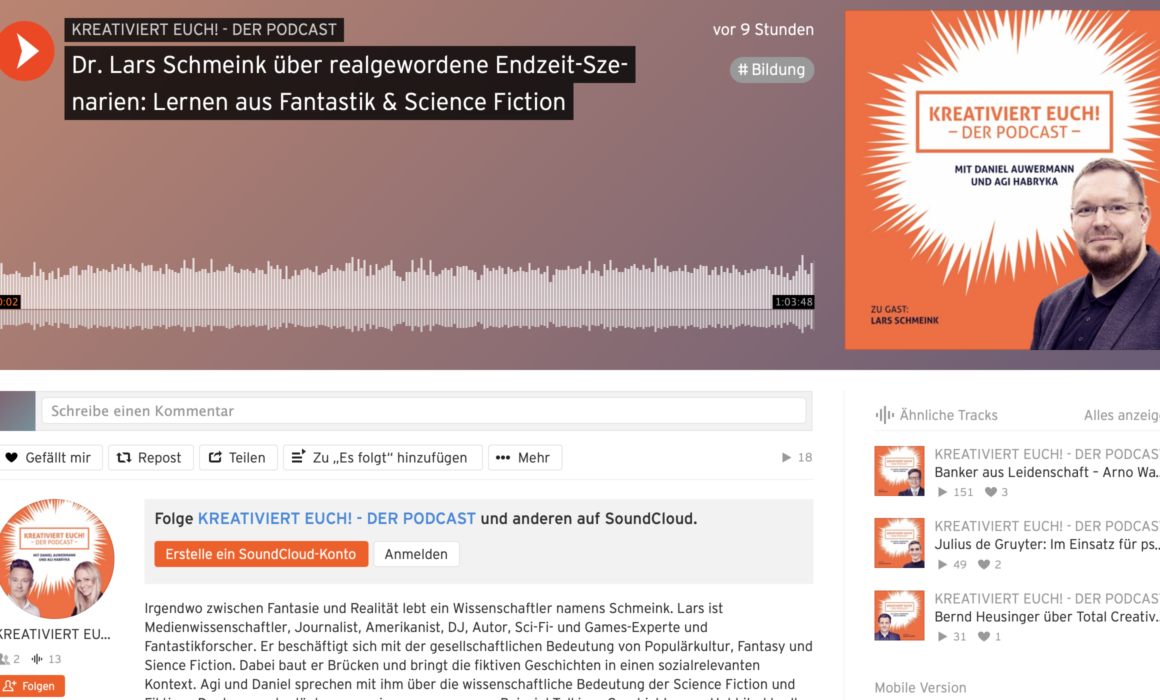 Irgendwo zwischen Fantasie und Realität lebt ein Wissenschaftler namens Schmeink. Lars ist Medienwissenschaftler, Journalist, Amerikanist, DJ, Autor, Sci-Fi- und Games-Experte und Fantastikforscher. Er beschäftigt sich mit der gesellschaftlichen Bedeutung von Populärkultur, Fantasy und Sience Fiction. Dabei baut er Brücken und bringt die fiktiven Geschichten in einen sozialrelevanten Kontext. Agi und Daniel sprechen mit ihm über die wissenschaftliche Bedeutung der Science Fiction und Fiktions-Deutung und erläutern gemeinsam, warum zum Beispiel Tolkiens Geschichte vom Hobbit aktueller und relevanter denn je ist. Und natürlich geht es auch darum, was wir in Pandemiezeiten von Science Fiction lernen können.
---
---