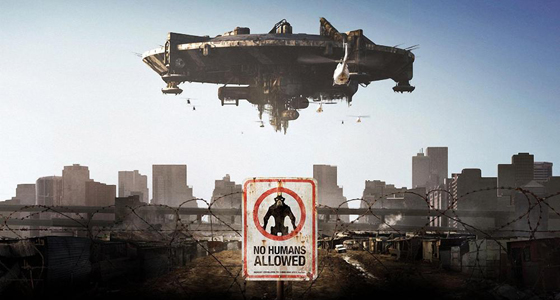 | | |
| --- | --- |
| Veranstalter  | Lars Schmeink  |
| Thema  | Beyond Star Wars: Science Fiction Film and the Extension of Genre |
| Art der Veranstaltung  | Seminar II |
| Zeit des Seminars  | 2st., Fr 14–16 Uhr  |
| Raum  | 1269  |
| Beginn  | Ab 16.10.15  |
Seminar II am IAA der Universität Hamburg, Wintersemester 2015/16
Course Description
Star Wars (1977, Dir. George Lucas) proved to be a watershed moment, after which, according to Vivian Sobchack, "space and time seemed to expand again, their experience and representation becoming what can only be called 'youthful.'" It was the defining moment of today's overwhelming SF film success and lastingly shaped the perception of the film genre. But this can also be seen as a false and limiting impression, as the SF film has in the last few years become diverse, challenging, and critically engaged with society. Smaller and less budget-driven science fiction films have established a tradition of film outside the dominant and hegemonic culture, and produced works that are more in line with the diverging interests and critical potentials identified with science fiction as a literature.
The object of this course is to introduce students to contemporary science fiction film 'beyond the global blockbuster phenomena' and view the diversity of genre. In order to do so, students will discuss contemporary science fiction criticism and its variable theoretical approaches to the genre. In addition, we will explore the structure of the medium film, film analysis, and film theory. Films discussed include: Ex Machina (2014), Predestination (2014), Children of Men (2006), and Advantageous (2015).
The course will conclude in a student conference, where students present their self-guided work as junior researchers via poster-presentations. The course consists of twelve class sessions in which students will be introduced to specific aspects of SF theory, which will then be used in interpreting selected film examples. The course concludes in one afternoon-long session on "New Perspectives on Science Fiction Film", in which students will discuss poster presentations of their research projects and engage in scholarly debate with peers. A renowned SF film scholar, Dr. Mark Bould (University of the West of England) will give a keynote lecture, followed by a student discussion on the topic of the session. The lecture will be open to the public.
Course Credit
Attendance (no more than two sessions missed), conference day is mandatory
Active participation – discussion is part of the course construction
Sessions needs to be prepared – one feature film will be assigned to be watched by students on their own discretion. There will be no screenings of films. Films should be available on streaming services or in video stores. Additionally, one chapter in the course book will be assigned for each session. The book needs to be acquired in full, no copies will be provided. Possible additional text material will be provided as PDF via the Agora platform of the UHH.
Research project: Each student will need to register with agora.uni-hamburg.de (email-address is sufficient) and engage in a two-student research project. This work will need to commence over the course of the seminar sessions. Research topics are based on individual science fiction films and are discussed at the beginning of the semester. Students are welcome to suggest their own topics. Each student needs to partner up and announce a topic before Nov 20th, and each duo needs to present an outline of their poster by December 4th at the latest to receive feedback.
Poster Presentation: For the last (communal) session, each duo of students will be assigned a presentation space on which to place their posters. Poster presentations need to address the audience, provide a meaningful analysis of the research topic and stimulation for discussion.
Term Paper: Each student hands in a film analysis (8 pages, PDF only) before (Feb 19th) via email (lars.schmeink@uni-hamburg.de). Papers need to adhere to standards of academic writing (handouts available at each university) and develop a relevant thesis.
GRADE: Your grade will be a composite of the following:

Oral Participation: 10% of grade
Presentation: 30% of grade
Term Paper: 60% of grade

AGORA Platform: Students need to register at www.agora.uni-hamburg.de (requires an email-address and a name; please use clear names). Search for "Beyond Star Wars" and register with the password "KillJarJar". More info on Agora will be given in the first session.
READING MATERIAL: Mandatory textbook: Sherryl Vint, Science Fiction: A Guide for the Perplexed (London: Bloomsbury, 2014) – it is low cost (24 Euros, paperback/13 Euros eBook) and should be obtained by students individually. It needs to be read in full. If necessary, additional texts might be assigned and will be provided via the Agora platform.
Syllabus
Session
Date
Topic
Films / Readings
I
16.10.
Introduction 
Selected excerpts in class
II
23.10.
History of SF Film / Film Analysis
Read/Watch: "SF as Film Genre" – Alfredo Suppia(http://virtual-sf.com/?page_id=336)
III
30.10.
New Hollywood and the Rise of SF
Star Wars: A New Hope, Dir. George Lucas (1977)– Read: Chapter 1 – What is Science Fiction?
IV
06.11.
Technology as Progress
Ex Machina, Dir. Alex Garland (2014)– Read: Chapter 2 – Lit. of Technologically Saturated Societies
V
13.11.
Social Criticism
Children of Men, Dir. Alfonso Cuarón (2006)– Read: Chapter 3 – Cognitive Estrangement
VI
20.11.
Icons of SF
Predestination, Dir. Spierig Brothers (2014)– Read: Chapter 4 – The Megatext
VII
27.11.
Limits of Genre
The Man From Earth, Dir. Richard Schenkman (2007)– Read: Chapter 5 – Speculative Fiction
VIII
04.12.
Fandom and Media Events
The Avengers, Dir. Joss Whedon (2012)– Read: Chapter 6 – Communities of Practice
IX
11.12.
Challenging Hegemony
Advantageous, Dir. Jennifer Phang (2015)– Read: Chapter 7 – Literature of Ideas
X
18.12.
Challenging Humanism
The Congress, Dir. Ari Folman (2013)– Read: Chapter 8 – Literature of Change
XI
08.01.
Evaporation of Genre
Contagion, Dir. Steven Soderbergh (2011)– Read: Chapter 9 – Science Fictionality
XII
15.01.
New Forms and Radical Potential
Sense8 (S01E06 – "Demons") Dir. The Wachowskis (2015)2081, Dir. Chandler Tuttle (2009), Alive in Joburg, Dir. Neill Blomkamp (2005), Tears of Steel, Dir. Ian Hubert (2012)
XIII: 29.01. 2 to 6 pm
"New Perspectives on Science Fiction Film" – Concluding Lecture & Poster Presentations@ UHH Gästehaus